Background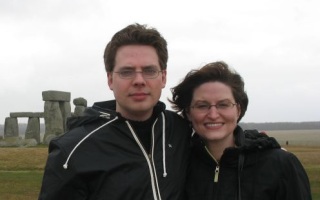 I was born in 1977 in Lexington, Kentucky, the son of a carpenter and a nurse. I guess that kind of sealed my fate as a person who, from a young age, was very inclined toward building (and dismantling) things. My natural curiosity and love for learning was further fostered by my family's participation in Lexington's growing homeschooling and unschooling community during the 1980s. This educational philosophy has informed much of my life and career. I am constantly learning, growing, and developing new skills. Though information technology has been my central focus for the past 20 years or so, it's far from my only interest. I'm also into:
Aviation
Nature
Travel and exploration
Anything concerned with the relationship between humans and their environments (ecology, architecture, etc.)
Beer (and the brewing thereof)
I'm usually found at my home/sanctuary in Paris, Kentucky, with my beautiful and talented wife Susan and our furry children.